Coastal Contest Winner Announced!
14/09/2015 | Oliver Hutchinson
The entries are in and our #CoastalContest has a winner! Last month we asked you to tell us about your favourite coastal sites, and provide a beautiful image to show us why you love it so much. After careful deliberation, we have chosen our winner...
And the winner is...
The Wreck of the Ocean, Hayling Island
The site, submitted by Julian Whitewright, is home to the wreck of the 'Ocean', a 17th century schooner. The 100ft, 85 ton schooner was lost in storms in 1865, along with two of her crew. The site was recently recorded with the Maritime Archaeology Trust.
Julian says, "the site of the 'Ocean' is amazing becase of its unexpected, and all to brief appearance, tranquility while working there, wonderful archaeology, and a shipwreck story that inspired the founding of the RNLI station at Hayling Island".
Congratulations Julian!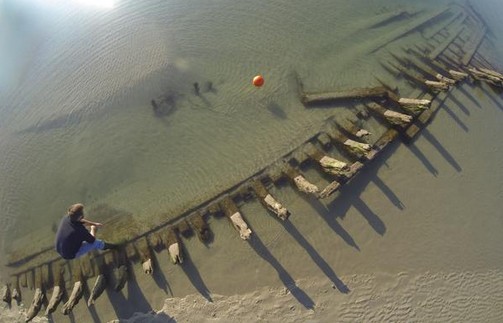 Wreck of the schooner 'Ocean' near Hayling Island © Julian Whitewright
And the runner up...
Morecambe Bay, Lancashire
Morcombe Bay, Louise Martin's favourite site, is filled with coastal heritage. Everything from a copper smelting chimney at Jenny Brown's Point to the 7-9th century St Patrick's Chapel at Heyshm Head. Louise said "This is one of my favourite photogrpahs of seagulls appreciating a WW2 searlight emplacement on Walney Island".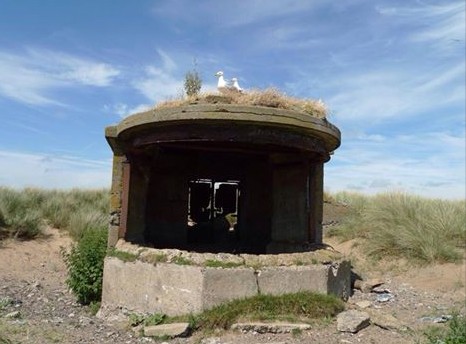 A WW2 searchlight emplacement on Walney Island, Morecambe Bay ©Louise Martin
Thank you to everyone that submitted their sites. Be sure to keep an eye on our Twitter and Facebook feeds for the latest on our events and activities at sites like these.