Earles Shipyard, Hull: A volunteer's experience
07/06/2016 | Ken Parker (Citizan volunteer)
I attended the recent CITiZAN Training Programme on 21-22nd May this year along with 8 other people and I can honestly say it was a really fantastic 2 days of learning!!
The course started off, as usual, with an Introduction to CITiZAN and what it's all about, followed by an in depth Health and Safety section.
This section dealt with all of the hazards associated with working at the coast and in this case, a muddy tidal river. Loads of oral and written information was given by Andy and Megan regarding what potentially could happen if you did not take care of yourself.
The site-specific risk assessment was very, very comprehensive and also very, very important and easy to understand, even for an amateur like me!!
Andy then went through the basics of boat construction of the types of boat we were later going to record on site. This was really interesting and was extremely useful to understand as to what we would be seeing later, on site.
After a tea break we carried out a practice recording section of a "buried forest", in the hallway. I was pleasantly surprised how much I had remembered from an earlier CITiZAN training session last year.
After lunch, we walked to the site where sections of three barges dating from the early 1900s could be seen lying forlornly in the mud. There was easy access to the first barge and this was the one we were going to measure and record, later.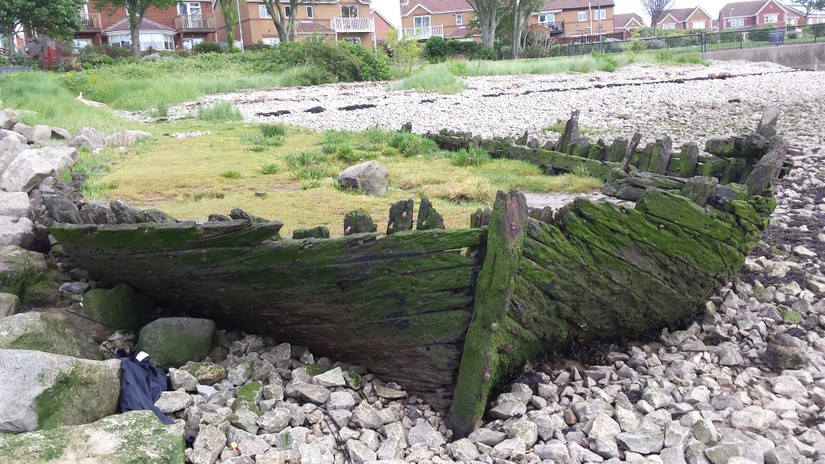 © CITiZAN
To get to the middle barge meant a walk through the cloying river mud to get to it. The forward cabin area was all that appeared to be left of this boat. This was the crew man's cabin (the barge would have had a skipper and one crew man to sail it). The deck was missing from this section and one participant could remember inspecting this barge years ago when the top deck was present with the wooden windlass sitting on it. Now the windlass is just hanging there. In my view, this should be taken off this boat to be preserved for future generations.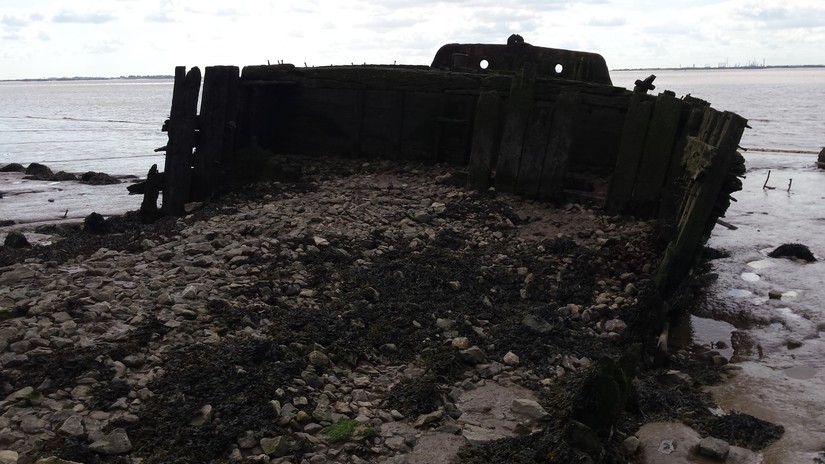 © CITiZAN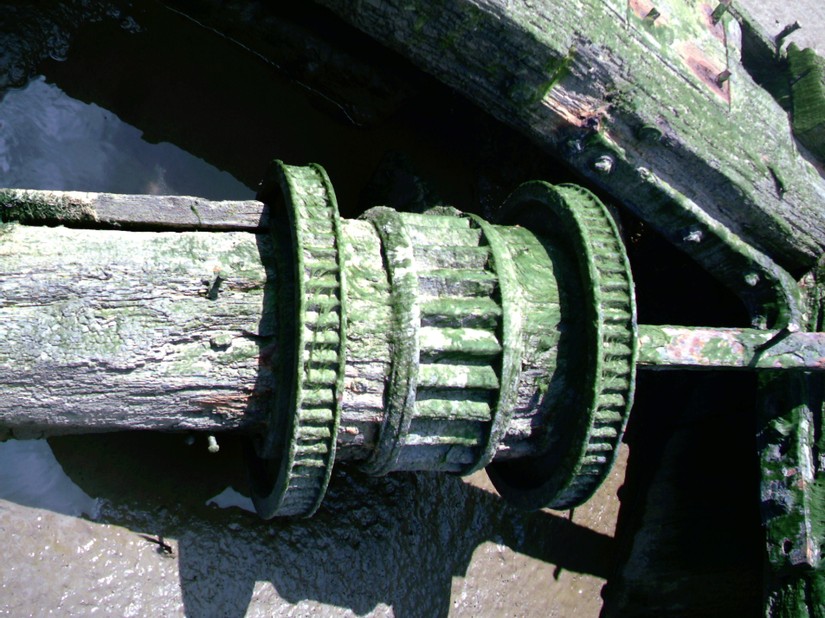 © CITiZAN
The third barge was slightly further out and was resting in very deep mud so we could do nothing on what was left of this wreck/hulk.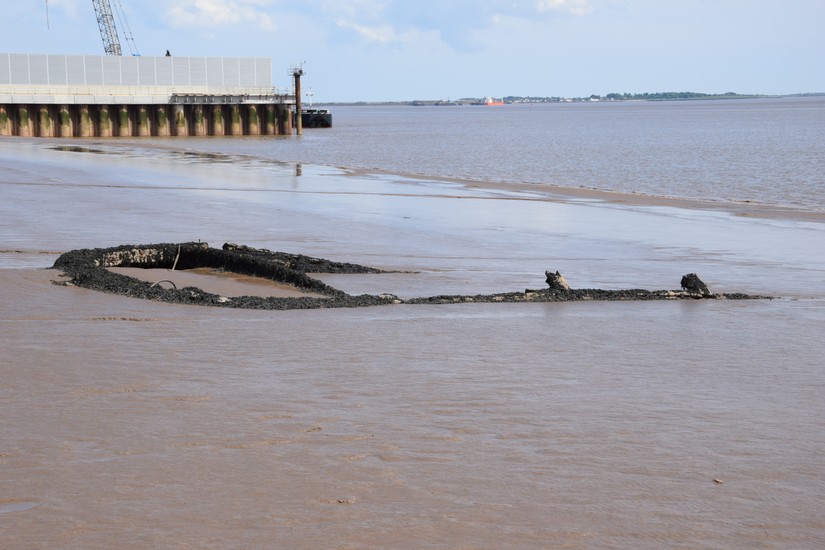 © CITiZAN
We were split into teams to record the first and second barges. Myself and two other participants "volunteered" to record the bow of the barge. This took all of Saturday's session to record the port side (left hand side). It was very complicated to record because of the radius of the bow section as well as the sweep down of the clinker planking, to the keel.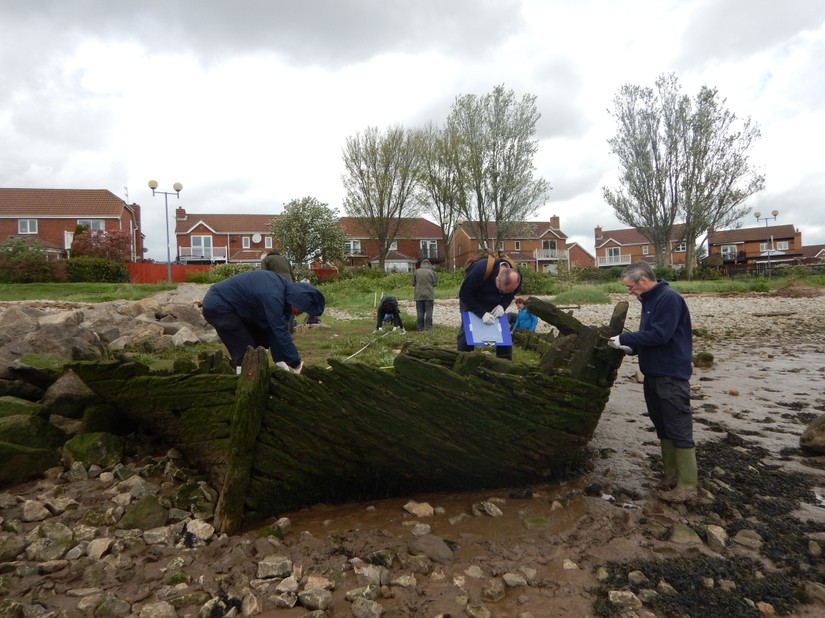 © CITiZAN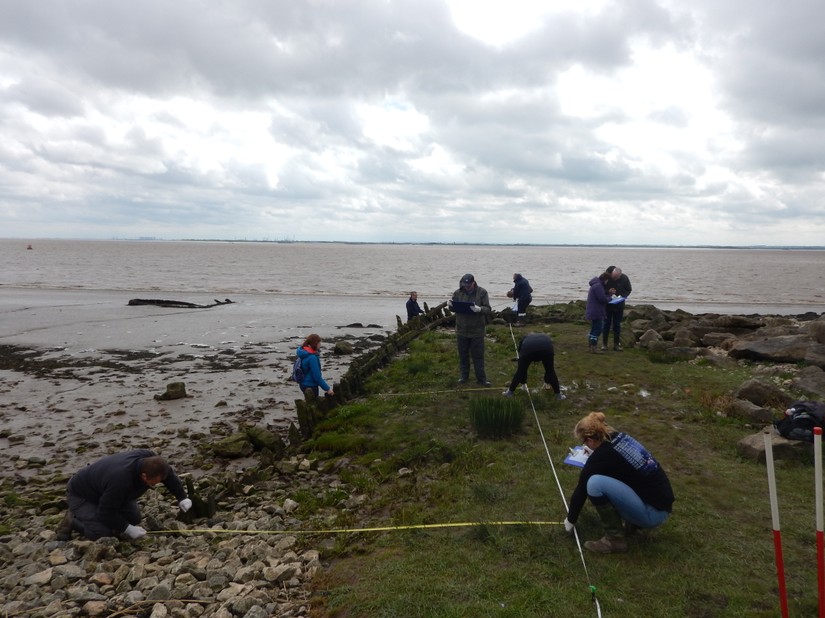 © CITiZAN
On the Sunday, Megan started off with an introduction to the CITiZAN app and web site. This was extremely useful but, personally, I think I need a lot more time on this!!
This was followed by a short history of the Earles Shipyard.
We all then ventured out in the glorious sunshine to the Victoria Dock Half Tide basin to carry out a training practice in recording information on the Feature Record Sheets and also using the app. Working in pairs, we were allocated features around the lock pits, to record. Myself and another trainee were allocated a large cast iron mooring bollard in between the two lock pits. This does not sound very exciting but there was a lot of measuring and information to record. We then realised that information about the smaller mooring bollard at the top end of the lock pit was really needed as well (both bollards would be used together). As boats were leaving the dock, they moored onto the major bollard before entering the lock. The stern end of the boat would then be loosely moored to the small bollard to stop it from "drifting".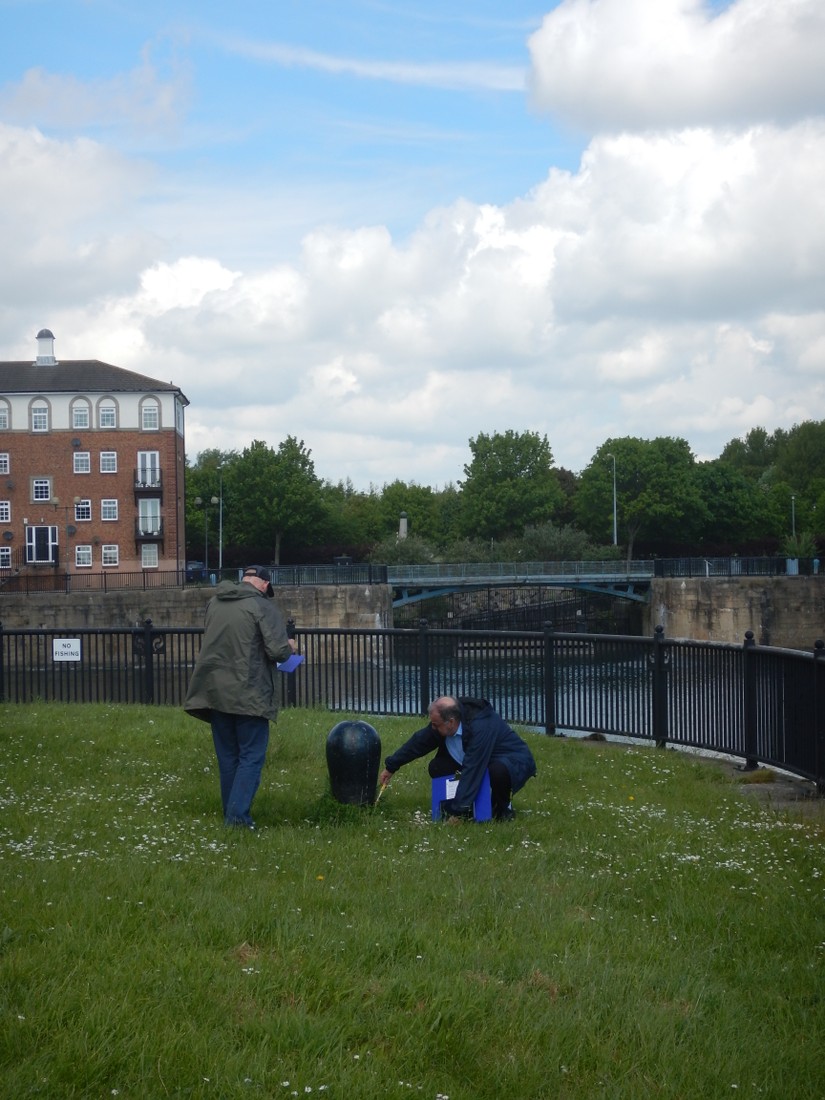 © CITiZAN
What appeared to be a fairly small task had suddenly become much bigger, so this was a really useful exercise.
After lunch we went back to the site and this time we recorded the starboard side of the first barge. This side of the barge had a double rib construction instead of the single rib construction on the port side. This makes you wonder whether there had been major repairs carried out on the starboard side of the barge.
We found out that, when recording onto the permatrace sheet, it is much easier to do if you place a blank sheet of white A4 paper under the permatrace. It is so much easier to see what you are actually recording.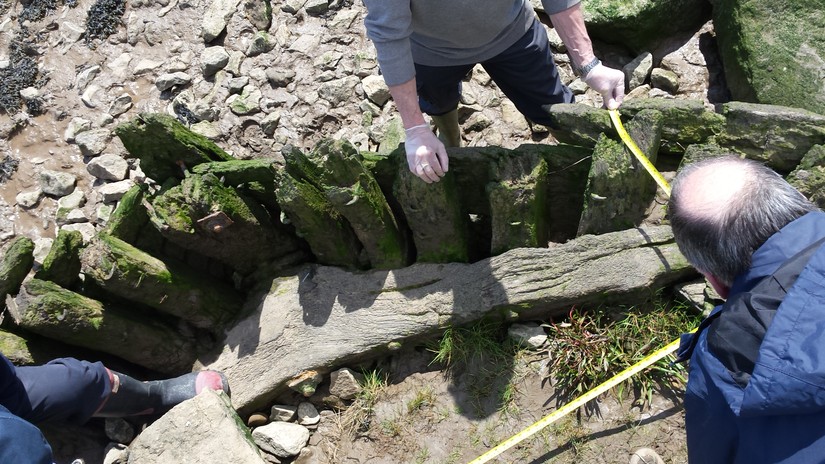 © CITiZAN
The other groups completed their recording tasks and the proceeded to carry out a major photographic survey of both barges.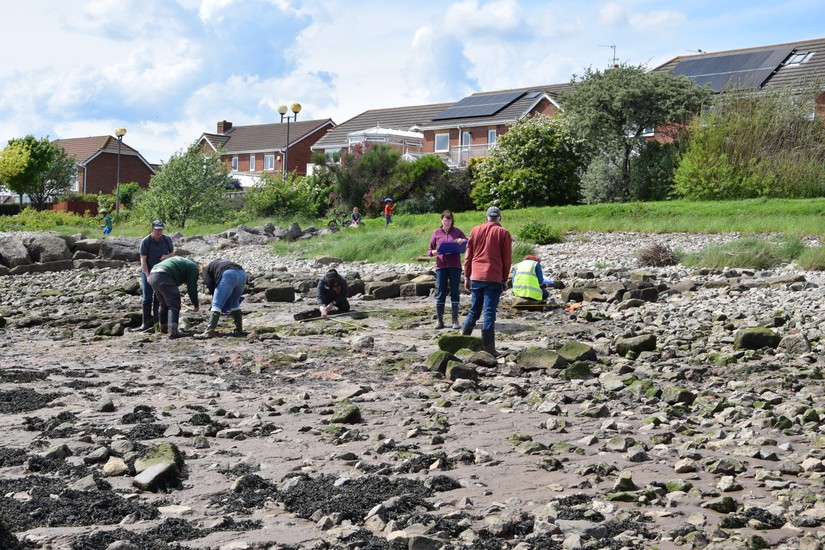 © CITiZAN
All things considered, this was a really fantastic 2 day course on a really important piece of Hull's nautical history.
Unfortunately, my wife could not attend this course as she was not well. These barges are very important to her as one of her great, great grandfathers skippered one of these barges, transporting cargo up and down the river Humber and its tributaries.