Big Badda Boom!
28/10/2019 | Grant Bettinson
Following our recent and sold out Forton lake Low Tide Trail, I have been inspired to draw attention to one of the smaller and often over looked vessels in this historic ships' assemblage.
For those not it the know, Forton lake is a tidal lake that lies roughly 1.8km from the north west entrance to Portsmouth Harbour. The site was subjected to an extensive survey from 2006 – 2008 in a joint Project between the Maritime Archaeology Trust and one of our Project Partners The Nautical Archaeology Society.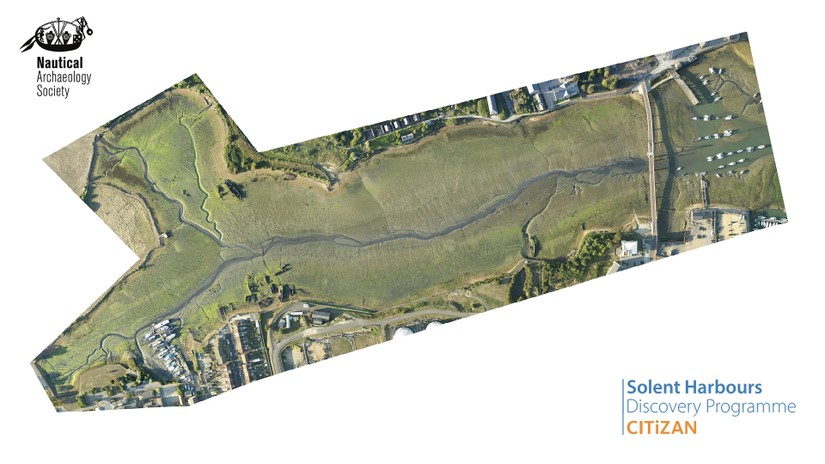 The project identified around 30 hulked vessels in varying states of decay mostly dating to mid 19th– 20th Centuries. The vessels range from lifeboats and landing craft to motor minesweepers and as such this ships graveyard provides us with a unique cross section through Gosport's Naval and Civilian History.
Most of the vessels relate to Forton Lake's use after the conclusion of the Second World war for temporary storage while the vessels were either sold or repaired. One of the boat yards using the lake for this purpose was owned by Frederick Watts. Known as Watts yard it was active from 1938 – 1954 its location is where we now find the largest concentration of vessels. It is clear that this and other boat yards like it played a role in the deposition of these vessels.
The two most infamous vessels and most photographed in the assemblage are two civilian vessels the steam powered passenger ferry 'Vadne' and the Steam powered Medina Chain ferry.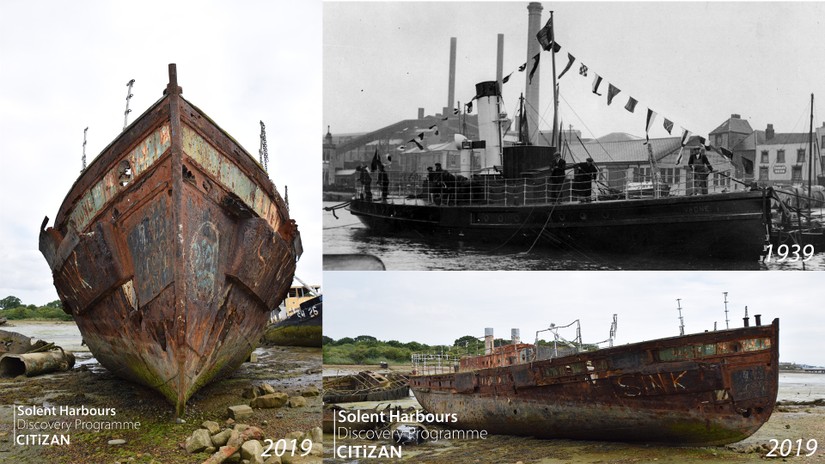 © CITIZAN & NAS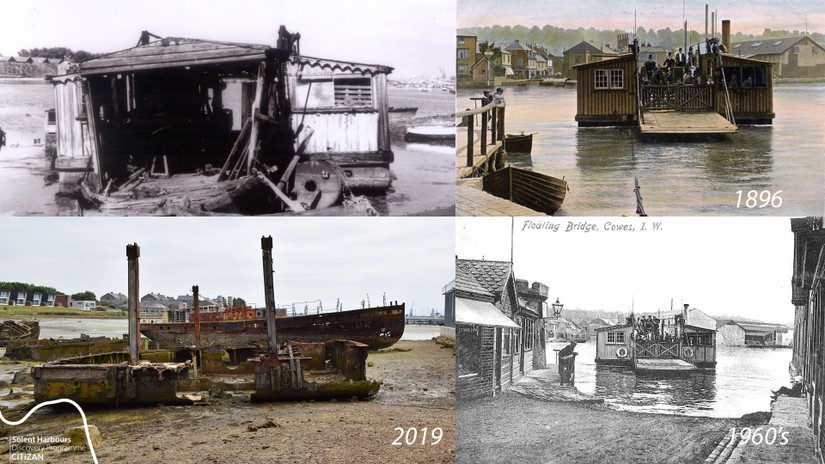 © (CITIZAN & NAS)
But, before I go on a juicy tangent that we can cover in other blogs on the Vadne and the Chain ferry, there are at least nine vessels with a military function within the assemblage.
(FL3,Fl7,FL10,FL16,FL17.Fl20Fl23 Fl24 and FL31 if you feel like looking them up on our interactive map)
These range from Landing Craft Assaults, Motor Minesweeper, Naval Pinnaces, Ferry boats to the vessel I would like to draw your attention to FL24 a Bomb Scow.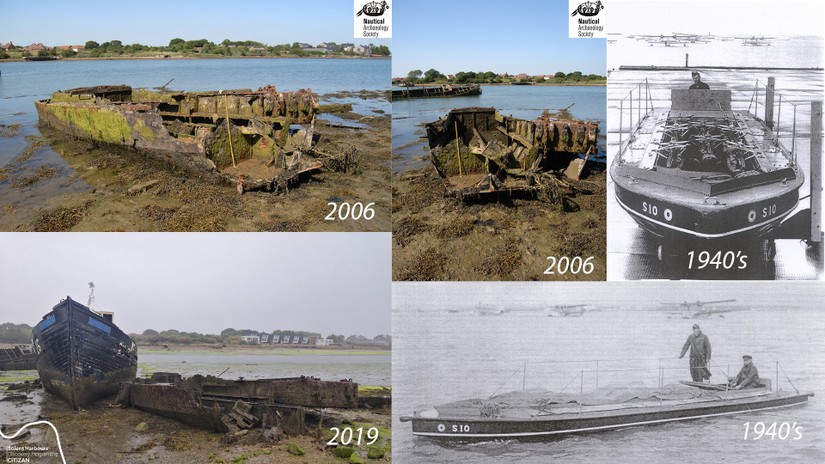 © CITIZAN & NAS
Proving that size doesn't matter the Bomb Scow (FL24) is one of my favourite vessels in the assemblage. Originally identified as a LCA (Landing Craft Assault), further research in 2008 by the Nautical Archaeology Society was able to identify the vessel as the likely remains of an RAF Mark 3 Bomb Scow.
That's right the RAF have boats to! A bomb scows purpose was to ferry bombs and depth charges to and from Seaplanes (marine Aircraft) at their moorings during the Second world war.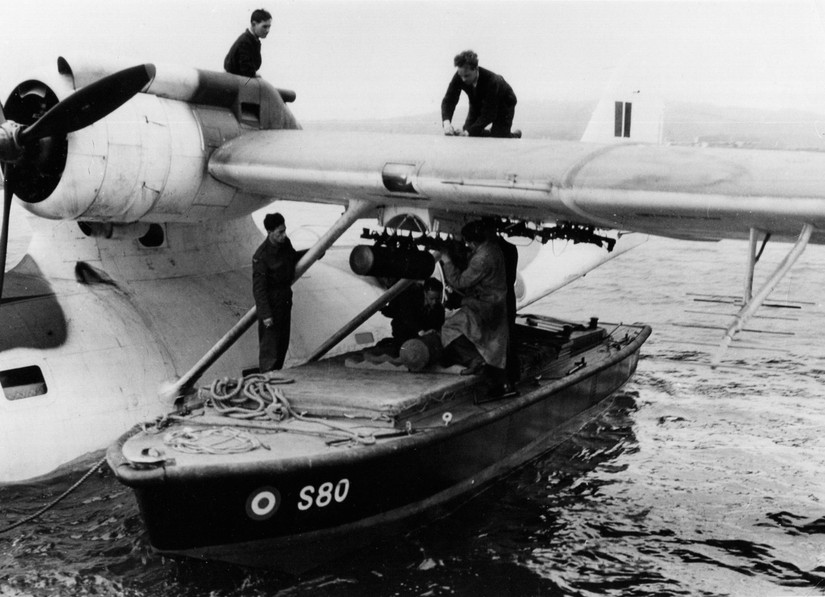 © Terry Holtham
The height between the water and the top of the vessel side is known as the freeboard. These craft had a very low freeboard which allowed them to work under the wings of the aircraft to load bombs on to the planes.
The bombs were stowed on racking in the large bomb well of the vessel and hoisted via winches. This large central well is the likely reason for the initial identification of the vessel as a landing craft, on first glance I also thought this.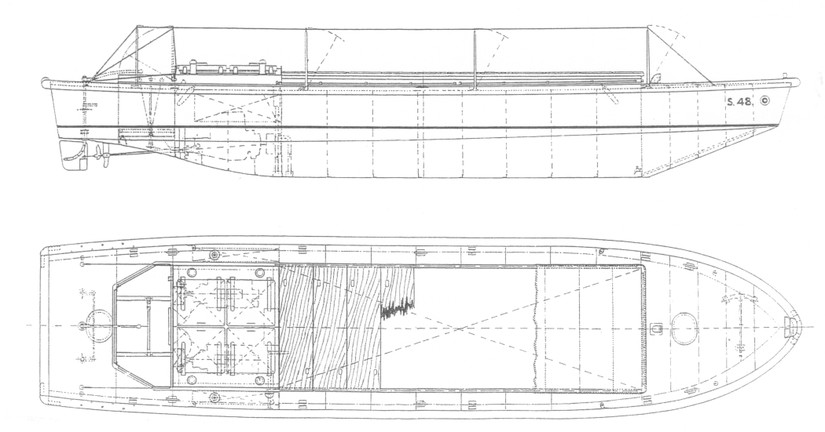 The first four prototypes of bomb and torpedo scows were built in 1935. Coincidentally two of these, RAF1 and RAF2, were sold to FJ Watts Boatyard at the end of their careers in 1936. Sadly this vessel is unlikely to be one of these prototypes.
Believed to have had ballasting problems, the scows go through a few iterations and by late 1941 the RAF had adopted the now refined 33ft Mark 3 Bomb Scow.
From 1941 -1954 227 Mark 3 Bomb Scows were built and then subsequently disposed of all over the world, including Calshot In Southampton. The 238 maintenance units based there were responsible for the care and repair of all RAF marine craft particularly those that were badly damaged.
Of the 227 that were built 9 were recorded as being located at Calshot, Southampton when they were transferred to the Admiralty for disposal.
FL23 is believed to be one of these purchased by FJ Watts, based at Forton Lake. In 2008 there were only four other Bomb Scows identified in Great Britain.
So, this vessel despite its size and increasing deterioration is very unique and comes with a great story.
In the subsequent years the CITiZAN – Solent Harbours Discovery Programme aims to resurvey many of the vessels in Forton Lake using modern recording methods to provide further detail on certain vessels. This will take place alongside Southampton University students and staff with our trusty army of Volunteers for good measure.
If you cannot wait until summer, there will be another guided walk early in the new year with coffee and teas to warm up afterwards!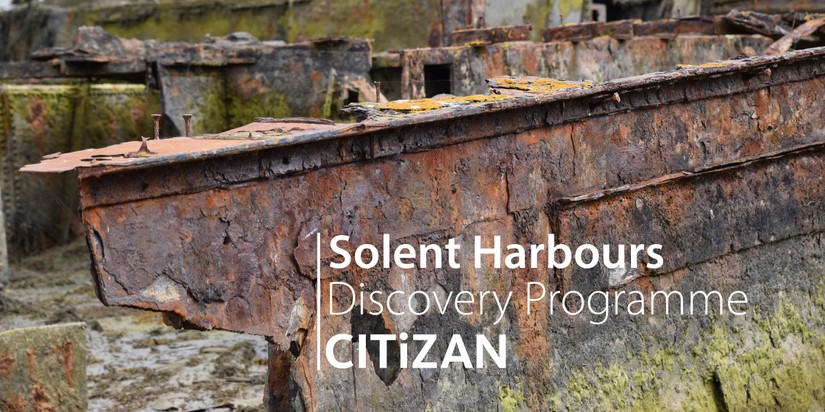 © CITIZAN