Volunteering in Sutton on Sea with CITiZAN
07/02/2020 | Leanne & Jordan Havell
As regular CITiZAN North volunteers Jordan and I are always hopeful of a new and interesting find or two on our local beaches. We have been recording for CITiZAN for the last few years and really enjoy being involved.
Tides and seasons affect the finds which vary from flint, peat, salt-lines, pieces of wreck, pottery and more. The flint varies from estuary style material and coastal types too, which makes things interesting!!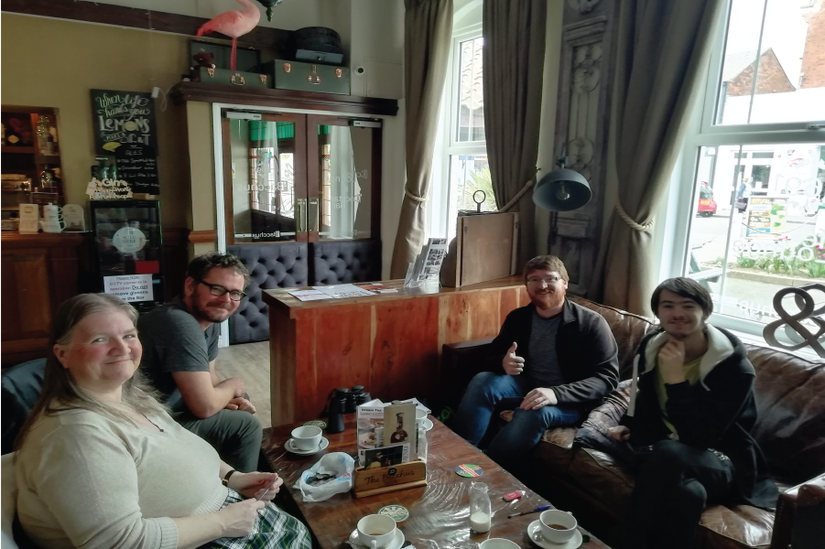 Catching-up over a coffee in Sutton on Sea in April 2019
Pottery washes up but not so often, although one piece we found a while back was confirmed as Nene Valley Ware by the former Lincolnshire County, Finds Liaison Officer, Adam Daubney. After The Beast from The East in 2018 many pieces of wood, wreck and numerous artefacts were looked at together with Adam.
A rougher tide may well bring in varying peat chunks from the prehistoric forest. The forest itself is only seen rarely on a very low tide. The peat often has pieces of old tree encased in it. Animal bones have also been seen as well as varying amounts and grades of coal believed to be from wrecks offshore.
We also regularly report on a wreck which appears and disappears with the local sand shift. The Acorn was an ice barge. It is very interesting to watch for and report on its structural condition over time; photographing and recording for the CITiZAN Coastal Map and database.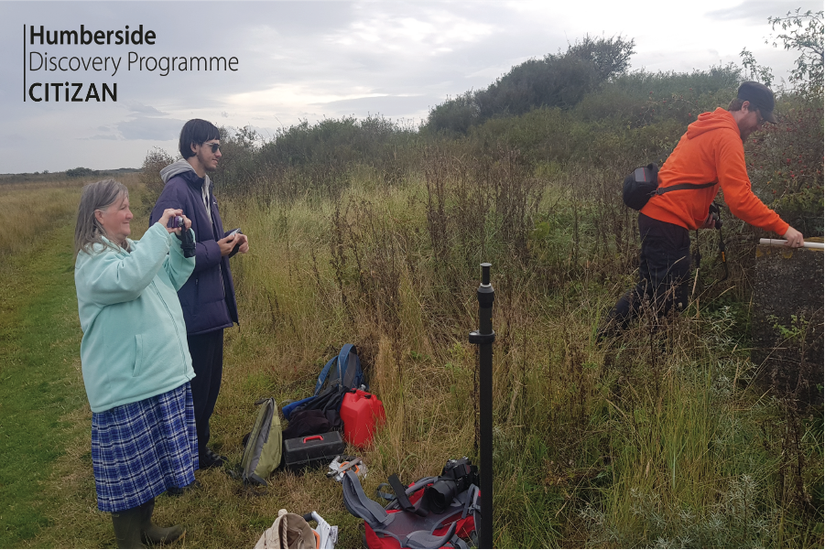 © Citizan
Recording pillboxes at the Saltfleetby-Theddlethorpe Reserve in Ocotber 2019
Towards the end of 2019 we also got involved with the team in detailing WW1 and WW2 pillboxes at Saltfleet and Theddlethorpe Dunes Nature Reserve (Kolonko & Griffiths, In prep.). It was great to find out more about them and the right way to record details on them for future reference.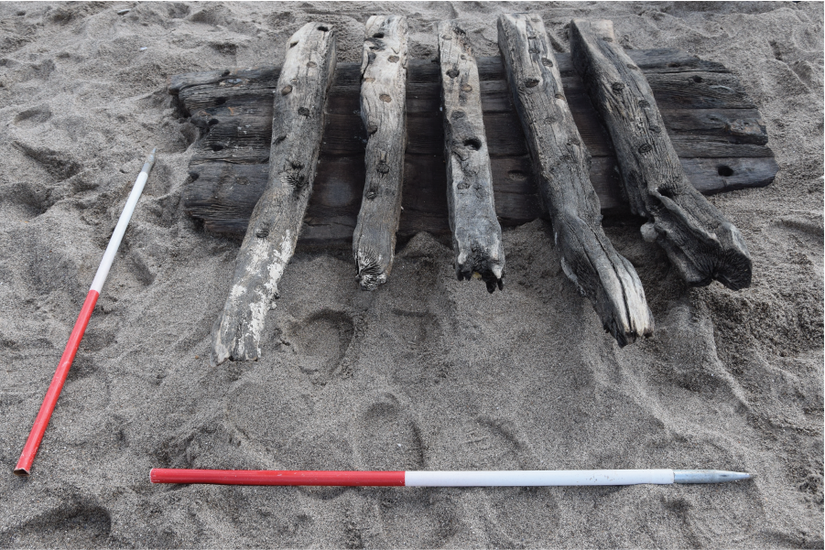 © Citizan
The Trusthorpe boat remains
We would like to see the salt lines again as we have only seen them once in recent years. Something else we are hopeful of is seeing another large piece of wreck wash in like the one in 2018 at Trusthorpe, which again we were involved in.
This archaeology is becoming an obsession, even reporting to the team when things are noted whilst on holiday in the region. It's good to know that we contribute to English history with databased information.
Here's to another great year of teamwork!!
Best wishes all
Lianne and Jordan