Echoes: sound mirrors exhibition at Ramsgate Festival of Sound
29/07/2020 | Lawrence Northall
East Kent Coast Discovery Programme is very excited to announce the success of their Arts Council funding bid to host an exhibition & installation on sound mirrors as part of the Ramsgate Festival of Sound.
A sound mirror in use (image: National Trust)
We are very grateful to the festival organisers who have adapted to the difficult challenges faced by coronavirus & guarded against the disappointing prospect of missing Ramsgate's much loved & unique celebration. The festival's sonic trail will be running between 9th-13th September (with social distancing measures in place) & CITiZAN's installation Echoes will be held in the East Cliff bandstand of Wellington Crescent.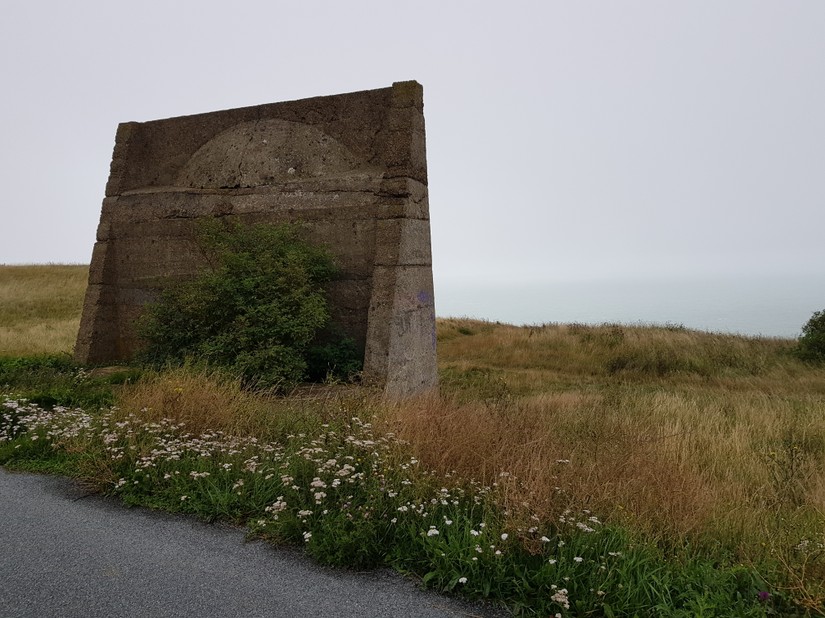 Sound mirror at Abbottscliffe near Folkestone (image: CITiZAN)
Sound mirrors were early warning acoustic detection systems for use against enemy aircraft & mostly built in coastal locations around the south & east coasts of England. Though weather dependent, in the era of slow moving aircraft the advantage of a 15min pre-warning they could afford was considered useful enough to manufacture the earliest experimental & then operation models in Kent between 1915-1918. By reflecting soundwaves off curved spherical surfaces they not only concentrated them but could also take limited directional readings of incoming sounds & generate cross bearings by comparing data from different coastal locations. The communication model & triangulation of positioning this required was a major forerunner to the systems used by radar, a technology which outmoded the sound mirrors with at least twice the range & greater accuracy in the mid 1930's. However by this time a large complex of acoustic mirrors had already undergone testing in Denge, a 200ft installation with multiple mirrors was established in Malta & there had even been plans, by their foremost proponent Major William Sansome Tucker, to construct a 471ft model at Fan Bay, Dover.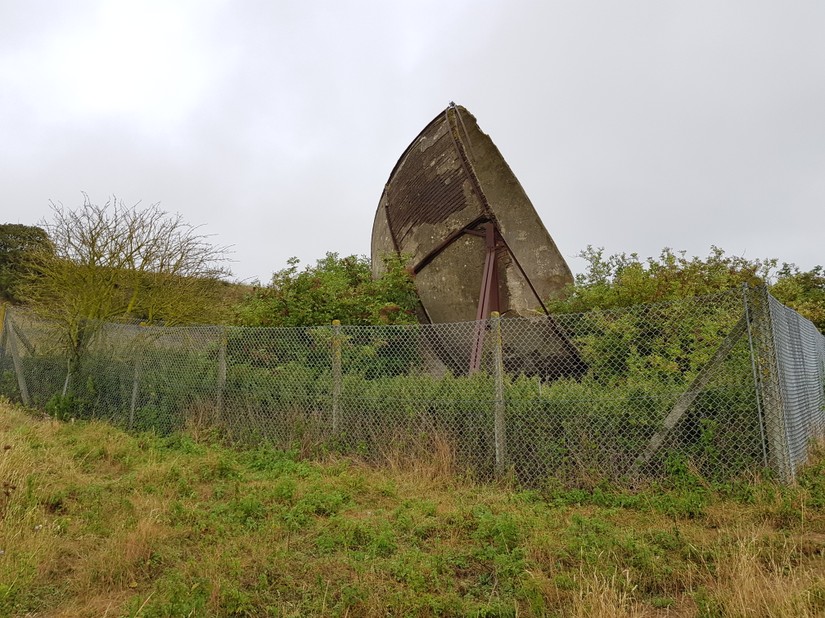 Last remaining of the Hythe sound mirrors (built 1929), where there was an acoustical research station (image CITiZAN)
Unsurprisingly some of Kent's sound mirror heritage lies in the intertidal zone & CITiZAN has recently been photographing & monitoring the condition of sound mirror archaeology at risk of erosion as well as better surviving examples. The exhibition Echoes will present the history of these, assess their current state & look into the unusual story of acoustic detection more generally. We will be presenting field recordings taken from a central focal point of Fan Bay's recently excavated mirrors, as well as constructing our own functioning sound mirrors, for the audience to experiment with & add into a live sound piece.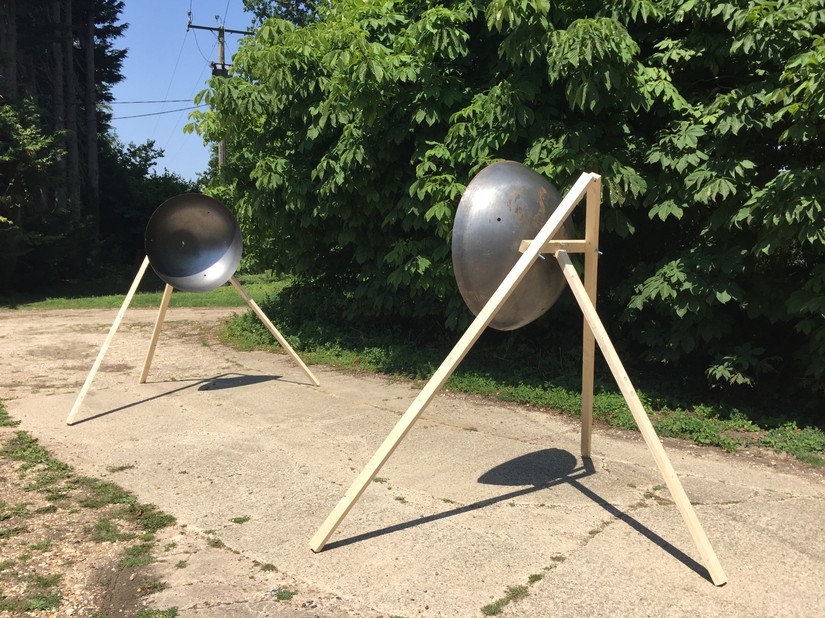 As part of the installation CITiZAN are building their own experimental acoustic mirrors (image: CITiZAN)
For more information on the sonic trail please go to ramsgatefestival.org